Engaging Our Leaders.
Taking Ohio's Policy Pulse.
Gongwer, Ohio's home for policy and politics, and Werth, one of Ohio's leading strategic public affairs and public relations firms, are collaborating on a first-of-its-kind legislative pulse poll.
About the Gongwer-Werth Legislative Poll
The Gongwer-Werth Legislative Opinion Poll is a recurring survey of the members of the General Assembly to gather data about how members view the legislative and policy issues they are facing. The poll is focused on gauging lawmakers' overall opinions on issues of the day and is not intended to influence policy decisions or public sentiment.
Questions are straightforward, offering "yes" or "no" or multiple choice answers, and answers are always anonymous. The sole purpose of the survey is to be a resource for the Capitol Square community — including elected officials, staff, administration personnel, government affairs professionals and media — about state lawmakers' approach to public policy in Ohio.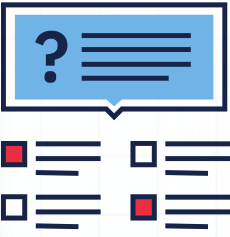 Sign up to receive regular polling insights